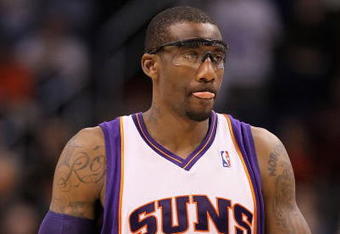 In Phoenix.
At 10:30 EST tonight Amar'e and the Knicks play the Suns in Phoenix. This is the first time this season that Stoudemire has returned to his old home. This should be an exciting game from start to finish because both of these teams like to push the ball.

3 keys for a Knicks victory:
1. Win the rebounding battle. If the Knicks can limit the Suns second chance opportunity as well as increase their own, they should be in good position for a win in this shoot-out.
2. Win the assist battle. Any team with Steve Nash is a great passing team. If the Knicks are able to collect more assists then the Suns they should be firing on all cylinders and win this game.
3. Amar'e needs to light it up.