Way back in April, we posted "Chant For Donnie", a post urging Knick fans to chant for Mr. Walsh at the last home game. I ended that post with the words: "Let's show our appreciation to the man that has made New York City basketball relevant again and to the man who might not be here next season".
On May 13, 2008, the New York Knicks' new President of Basketball Operations, Donnie Walsh, named Mike D'Antoni the 24th coach of the New York Knicks.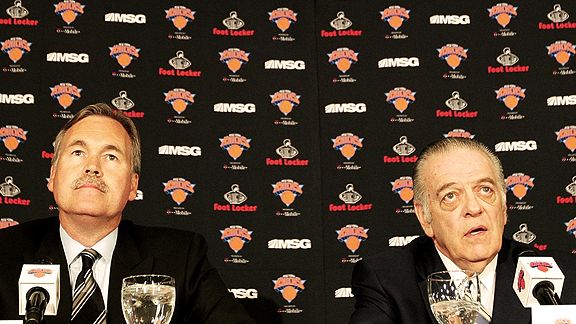 An outside observer would see nothing wrong with this appointment, after all, D'Antoni and his high octane offense dubbed (Seven Seconds or Less) SSOL was the toast of the NBA only two seasons earlier and held a career .608 winning percentage while also being an assistant coach on the 2008 Olympic "Redeem Team". Knick fans however greeted the move with a collective groan, yours truly included.