Last night, Nate Robinson did the Steve Novak Discount Double-Check after pulling up on Steve Novak, as well as a few other times throughout the evening. After the game, Tina Cervasio asked Novak for his thoughts on Robinson's mocking of him, and, well, Novak fired some shots of his own. Take a listen.
On May 13, 2008, the New York Knicks' new President of Basketball Operations, Donnie Walsh, named Mike D'Antoni the 24th coach of the New York Knicks.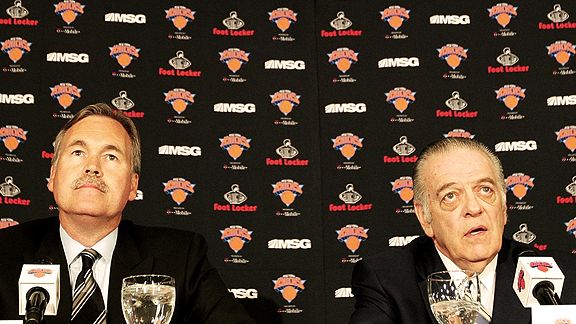 An outside observer would see nothing wrong with this appointment, after all, D'Antoni and his high octane offense dubbed (Seven Seconds or Less) SSOL was the toast of the NBA only two seasons earlier and held a career .608 winning percentage while also being an assistant coach on the 2008 Olympic "Redeem Team". Knick fans however greeted the move with a collective groan, yours truly included.