Over the years, the Knicks have had great players and great All-Star moments. What are the most memorable?
It's finally All-Star Weekend, and we could all use a break. The Knicks (23-36) have plummeted into full-tank mode, and hit the season's halfway (or, 5/8th) point on an eight-game losing streak after blowing a 27-point lead to the Wizards on Wednesday.
The future is uncertain and the present is dispiriting, so let's use this brief sabbatical to look to the past and revisit the Knicks history at All-Star Weekend.
For a franchise without a championship in 45 years, the Knicks have had a respectable level of representation in the All-Star game (shout-out 2010 David Lee). They've had 33 different players selected while wearing orange and blue, and nine guys with at least five All-Star selections as a Knick, led by legendary centers Patrick Ewing (11) and Willis Reed (7). A Knicks player has won the dunk contest four times, though the franchise's performance in the three-point shootout has been subpar.
That said, here's a rundown of some of the most memorable Knicks-related All-Star moments (ranked chronologically):
---
Willis Reed Wins All-Star Game MVP (1970)
In 1970, The Captain became the first, and one of three players ever, to win the regular-season MVP, All-Star MVP, and Finals MVP awards in the same season (MJ and Shaq are the only others). Willis posted 21 points and 11 boards in the East's 142-135 win, though strangely, he fouled out.
Reed was a beast all over the court in this one. He finished on the break, protected the rim, owned the mid-range, and put on a clinic in the paint.
Walt "Clyde" Frazier Wins All-Star Game MVP (1975)
Of all the Knicks' multiple-time All-Stars, Clyde probably played a style most ideally suited for the freewheeling nature of the game. He made seven consecutive All-Star appearances for the Knicks ('70-'76), turning in his best performance in 1975. He set a (still standing) Knicks All-Star record and game-high 30 points in the East's 108-102 victory.
Clyde dishes-and-swishes throughout this game. He hits John Havlicek with a behind-the-back dime (no. 7 on the countdown):
On one of the opening possessions, he nailed a smooth off-the-dribble baseline jumper (3:00), setting the tone for his MVP night:
Kenny Walker Wins Slam Dunk Contest (1989)
I have to confess: until I saw NBATV recently showing highlights of this, I had no idea just how disgusting Walker's performance was. It's clearly overlooked on the heels of a legendary stretch of dunk contests (Spud Webb, 'Nique vs. MJ), but Walker throws down hard with tremendous air on every slam.
The backstory is even cooler. Walker was a last-minute replacement pick, and agreed to compete in the memory of his father, who passed away three days earlier. Clyde Drexler was the presumptive favorite in his hometown of Houston, but Walker out-Glided him.
Walker's dunks were controlled, thunderous, and incredibly athletic. His double-clutch 360 is awesome on the slow-motion replay. The rock-the-cradle up-and-under thing is sick, especially with the gold chain flying. I'm not even sure how to describe his fourth and best slam; a 360, rock-the-cradle windmill that he hammers down with supreme force:
Walker's show in Houston has to be one of the most underrated dunking displays in NBA history (He finished third the following year.)
Allan Houston and Latrell Sprewell Play in the All-Star Game (2001)
This is less of a moment and more a personal favorite memory, in part because I was actually at this game, and I held such a deep affinity for Spree, Houston, and the '99-'02 teams overall. They only combined for 12 points off the bench—helping the East secure a thrilling 111-110 win—but seeing both guys on the court made my eight-year-old self incredibly giddy and proud.
Also, Houston's step back in Garnett's grill is too cool for school:
This was Sprewell's 4th All-Star appearance, but first as a Knick, and—based on the pregame coverage—it seemed to signify a completion of his career turnaround post-choking incident, a process that began with his trade to the Knicks in 1999. Of course, I didn't know any of this at the time, but it clearly meant a lot to Spree, so that makes me happy now.
Nate Robinson Wins Three Slam Dunk Contests (2006, 2009–10)
(Possibly) hot take: these are overrated. Obviously, a 5'9″ dude pulling off these dunks is tremendously impressive. But Nate's dunk contests became increasingly saturated, and the repeat Dwight competition in 2009 (along with Blake's Kia jump) symbolizes the peak of the prop-heavy, gimmicky dunk contest era—something the recent competitions have thankfully veered away from. (Nate was also guilty of needing multiple attempts to complete a lot of these dunks.)
In 2006, Andre Iguodala was better, although Nate's dunk over Spud was classic:
The 2009 competition was defined by the "Kryptonate" gag (which was…fine), but the shtick overshadowed the dunks. Though Nate does get serious air on the self alley-oop windmill for his second dunk:
2010 was one of the more forgettable dunk contests in recent memory. I guess Nate's best slam was his off-the-backboard double-clutch reverse (which sounds way cooler than it is), but DeMar DeRozan probably deserved to win. It's safe to assume Nate benefited from the text message based voting system the league ruefully employed from 2009–11.
Regardless, being the only person to win three dunk contests—and doing so at 5'9″—is super impressive, and Nate always supplied a charm, showmanship, and enthusiasm that rendered the contests entertaining either way. Plus, it was nice to have someone in a New York jersey garner some positive attention at the mid-season festivities during an era when the Knicks fielded few All-Star game participants.
Kristaps Porzingis Wins Skills Challenge (2017)
This weekend should have been KP's first All-Star appearance, of course, but he'll be missing the game with a torn ACL (KP underwent surgery Tuesday and seems to be attacking the rehab with the right attitude).
In the meantime, we can fondly remember his 2017 Skills Challenge crown in New Orleans:
This was fun! KP's passing has come under scrutiny, but he hits all three of his passes on the first try here, even out-dueling the league's best dishing big, Nikola Jokic. In a (relatively) high-energy showdown with Gordon Hayward, KP beats him up court on the final dash, and impressively nails an off-the-dribble, pull-up three for the win.
Frank Ntilikina Wins Rising Stars Challenge MVP (2018)
Foregone conclusion.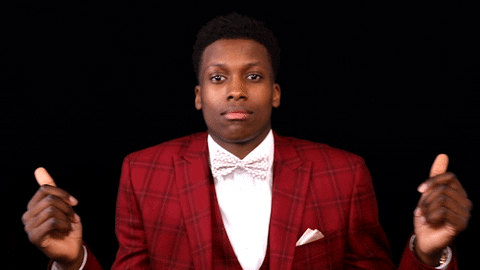 Related Content
»READ: An official ranking of Knicks dunk contest dunks
»READ: Dennis Smith Jr. finishes second to Hamidou Diallo in NBA's Slam Dunk Contest
»READ: Knicks' RJ Barrett shines among peers in 2020 Rising Stars Challenge