Despite an improved performance from guard Dennis Smith Jr., and no shortage of highlights from Mitchell Robinson, the Knicks failed to put the brakes on the Detroit Pistons.
On Tuesday, the Knicks fell to the Pistons, 105-92, in a matchup at Madison Square Garden. The Knicks now drop to 10-43 in their quest for Zion Williamson, and the Pistons improved to 24-29, keeping themselves in the hunt for the eighth seed in the Eastern Conference.
With this loss, the Knicks' home losing streak reaches a team-record 15 games and their losing streak on the season extends to 14 games. A truly record-breaking season.
Let's take a look at what happened in tonight's contest.
---
DSJ Goes Off
After struggling in his first game as a Knick, Dennis Smith Jr. looked more comfortable in his second outing. Smith Jr. posted 25 points, six assists, and five rebounds, showing flashes of his athleticism and playmaking ability all over the court. One of the few bright spots of the Kristaps Porzingis trade, in just two games, DSJ has shown potential as the Knicks' point guard of the future. He will be one of the most exciting players to watch on the Knicks for the duration of the season.
Big Mitch Energy
In just one half, Mitchell Robinson put up enough highlight-reel plays to be considered for multiple spots on ESPN's "Top 10" plays. Coming off the bench, Robinson provided a spark, tying a career-high in points with 13 and adding 10 rebounds in just 23 minutes of play.
Watch this.
and this…
and this…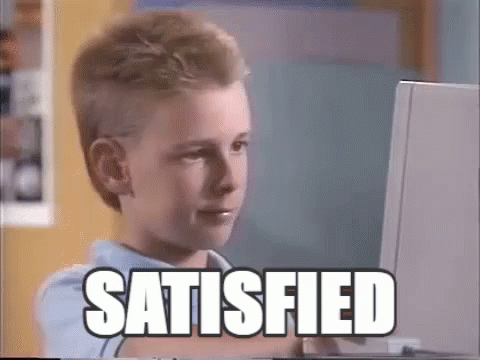 Wes Matthews Struggles
Since coming over in the trade for Porzingis, Wesley Matthews has struggled immensely in his first two games as a Knick. After going 1-8 from the field and posting five points against Memphis on Sunday, Matthews continued to struggle finding his shot tonight. He posted nine points, going 2-of-11 from the field while also tacking on five assists. With Dallas, Matthews averaged 13.1 points, 2.3 assists, and 2.3 rebounds per game. With teams rumored to be interested in trading for Wes by Thursday's deadline, there's a possibility that we just witnessed his last game in a Knicks uniform.
If that's the case, thank you for leading the tank in your two games of service. Oh, and that bandana is pretty cool. 
Goodbye Frank and Mud? 
While DSJ was dropping 25 points, Frank Ntilikina and Emmanuel Mudiay were watching on the sideline. Sidelined with injuries, Ntilikina and Mudiay may have seen their last days in a Knicks uniform. Whether or not they are dealt, it appears that DSJ will remain the starting point guard for the remainder of the season. 
Blakey Buckets
It was quite a game from Blake Griffin, who posted a game-high 29 points while tacking on eight assists and six rebounds. Griffin's shot was falling throughout the entirety of the game (10-17 from the field) and especially from deep (3-6). On the season, Griffin is averaging a career-high 26 points per game and has carried the Pistons as they look for a playoff berth in the East.
The New York Knicks are back in action on Friday, February 8th, as they complete a home-and-home with the Detroit Pistons on the road. As for who will still be on the Knicks at this time, we can only wait and see.